Cosmetic and Family Dentist
About Dr Zemel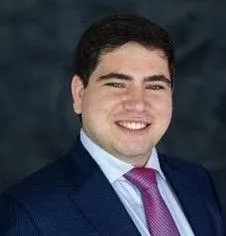 Dr. Zemel is a proud Marylander who earned a Bachelor of Science Degree with honors in Physiology and Neurobiology at the University of Maryland College Park, including membership in the Honor Society of Phi Beta Kappa.
Thereafter, Dr. Zemel pursued the Doctor of Dental Surgery Degree at the University of Maryland School of Dentistry, the first dental school in the world. Upon graduation, Dr. Zemel received the Dean's Research Award and the Dean's Outstanding Community Service Award. Seeking to provide patients with high quality care, Dr. Zemel completed a General Practice Residency at Columbia University's Harlem Hospital Center in Manhattan, New York City, obtaining direct guidance and training from a team of multi-faceted dental and medical specialists. While in Manhattan, Dr. Zemel was a healthcare professional in the emergency department and hospital, administering care to patients during the COVID-19 epidemic.
Dr. Zemel is involved in continuing education to advance and deliver the utmost in patient care. Dr. Zemel maintains membership with the Academy of General Dentistry, American Dental Association, and Maryland State Dental Association. Dr. Zemel is a published author featured in the Journal of General Dentistry, and Dr. Zemel was a research intern at the National Institutes of Health, within the National Institute of Dental and Craniofacial Research.
When he is not at the office perfecting a smile, Dr. Zemel enjoys going to the beach, hiking in Maryland's Catoctin National Park, kayaking, and exploring Maryland.